The party turns into a tragedy, the truck goes off the road and crashes into the crowd of people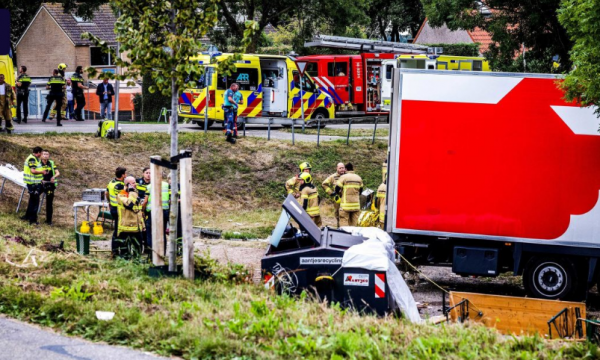 At least two people were killed and several others injured in a village near Rotterdam on Saturday when a truck veered off the road and crashed into a group of people having an outdoor barbecue, Dutch police said.
The accident happened on Saturday evening, when the truck, with Spanish license plates, went off the road in Zwingjincedik, about 30 km south of Rotterdam.
"The truck crashed into a crowd of people participating in a barbecue organized in their neighborhood"Rotterdam police said in a post on their Twitter account.
The trailer is back on the dike. The two funeral cars just drove away. #NewBeijerland pic.twitter.com/Rf0cznIuVZ

— Maurice Laparlière (@MauLaparliere) August 27, 2022
A police officer who was present told local radio Rijnmond that at least two people have died. However, he noted that police were still at the scene of the accident and that efforts are being made to arrive at a final death toll.
Photos taken after the accident allowed to identify that the truck belongs to the company El Mosca, based in Spain. The truck driver, who was not injured, was arrested. /abcnews.al