Shkodër/ 5 days after the murder for the music in the bar, the police fail to catch the perpetrator! Dynamics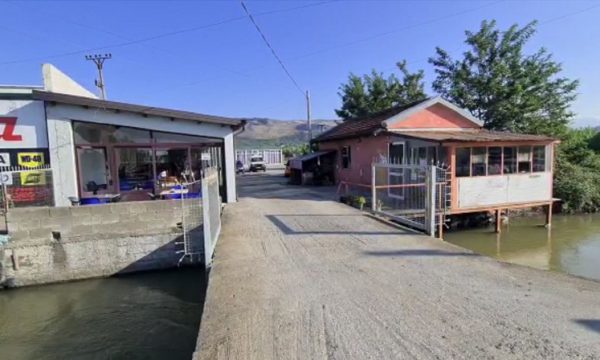 5 days ago, Agron Metushi, who was shot by Alfons Palushani, who is still at large, was killed in a bar in the area of ​​Vau i Deja.
The police have been searching for days, but the suspicions are that he may have left for England.
The sources have announced that during the investigation, it turns out that, unlike what was previously reported, the victim and the perpetrator did not have a conflict over alcohol, but over the live music, also physically clashing in the premises of the bar.
The author went to the premises of the bar around 02:00 midnight in the company of two other people, where he requested the opening of live music.
But Agron Metushi, who was in the counter area, objected, which also caused a conflict between them. Alfons Palushani left the bar, and Agron Metushi came out 5 minutes after him.
As the latter went to the car he had parked next to the bar, three gunshots were heard. In the prosecutor's file, it appears that the owner of the bar, Rrok Palushi, has shown that he came out quickly to see what had happened and who shot.
While the witnesses have shown that Alfons Palushani was seen with an automatic firearm in his hand. He even addressed Palushi with the words "…go away, I'll kill you too, and then he's gone. The police of Shkodra interrogated 10 other people to clarify the dynamics of this event, who claimed that the victim and the perpetrator of the crime were not in each other's company on the night of the crime. The police have now focused their search for the arrest of Alfons Palushani, who has been charged with "Deliberate murder" and "Unlicensed possession of firearms".