How did the skyscrapers in India "disappear" for 10 seconds?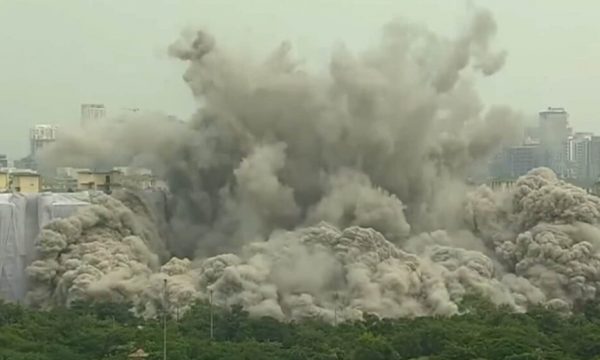 On the orders of the Indian authorities, two illegally built skyscrapers collapsed in less than ten seconds near the capital New Delhi, according to local media.
The high-rise, which is 103 meters high and has 850 unoccupied apartments, collapsed after the detonation of strategically placed explosives, reports Reuters.
Local officials said more than 3,700 kilograms of explosives were used to destroy them.
Some nearby buildings are covered with white plastic sheeting to protect them from flying debris after the demolition.
Moment when Supertech Twin Towers were reduced to rubble.#ITVideo #TwinTower #Demolition @ShivAroor pic.twitter.com/byxsrGelof

— IndiaToday (@IndiaToday) August 28, 2022