Borell also comes out with a video, Kurti gave a guarantee for the North Serbs, now we have the license plate problem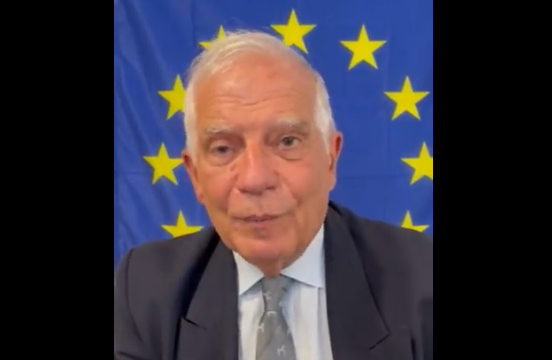 The High Representative of the EU for Foreign Policy, Josep Borrell, who announced the reaching of the agreement between Kosovo and Serbia on the issue of entry-exit documents, says that he is happy that the Europeans have found a solution that facilitates travel between two countries.
Borrell, through a video on the social network Twitter, said that Prime Minister Kurti has given guarantees for the Serbs of the North, but says that the problem is already with the issue of license plates.
He thanked the Prime Minister of Kosovo, Albin Kurti, and the Serbian President, Aleksandër Vučić, for leading the dialogue.
"I am happy that we found a European solution that facilitates travel between # Kosovo and # Serbia, which is in the interest of all citizens of Kosovo and Serbia. thank@presednikrsAND@TheBigGirl for their leadership, and underline the excellent practical EU-US cooperation," Borrell wrote.
I am happy that we found a European solution that facilitates travel between #Kosovo and #Serbiawhich is in the interest of all citizens of Kosovo and Serbia.

I thank @presednikrs and @TheBigGirl for their leadership, and underline the excellent practical EU – US cooperation pic.twitter.com/kO4UZNenwk

— Josep Borrell Fontelles (@JosepBorrellF) August 27, 2022