SPAK starts investigations against Meta, Rama does not speak in front of the Prime Minister of Luxembourg: I ​​have a principle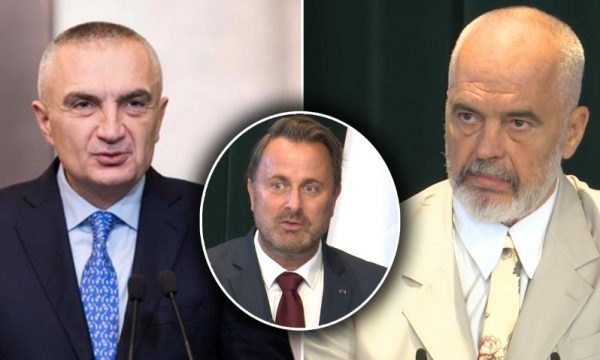 Prime Minister Rama has refused to comment on the initiation of SPAK investigations against Ilir Meta.
Meanwhile, in the joint conference with the Prime Minister of Luxembourg, Rama said that he has a principle to never talk about internal politics in the presence of friends coming from abroad.
"I never speak in the presence of friends from abroad who honor us on matters of internal politics. This is my principle"tha Rama.
Through an announcement to the media, SPAK clarified this Wednesday that it has requested from the CEC a copy of the self-declaration form for Ilir Meta as part of the investigations being carried out by the Special Prosecutor's Office for the lawsuit filed by former MP Halit Valteri.
/Rhewal