Lajcak and Escobar negotiated with him until after midnight, Vucic shows what they achieved with a video on Instagram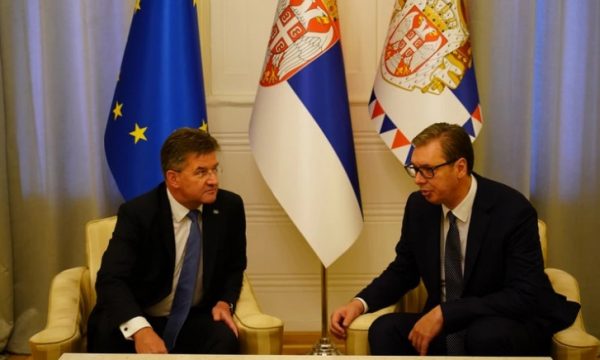 The President of Serbia Aleksandar Vučić has announced that the second part of the meetings with the emissaries Gabriel Esobar and Miroslav Lajcak, with the presence of Ambassador Hill and the Head of the EU Delegation in Serbia Emanuele Giaufret, which took place on Thursday, has ended on Friday , 15 minutes after midnight.
As usual, he could not avoid dramatic tones, not even in the post on Instagram where he wrote "The war is going on and I'm pretending that I'm not tired".
After about two hours of talks, the Serbian head of state talked about a small compromise that could be reached, without revealing what it was about. For license plates and some "big issues", as he said, it seems that there will be no solution at all. Vucic, has warned the continuation of talks in the coming days.
"I believe that in the next few days that are in front of us, we will be able to reach a compromise solution for a small part, since it is clear that for license plates and some bigger issues, we will not come at all such a solution".
He said that the fact that he is hoping means nothing, since according to him many guarantees and a lot of work are needed. Further, Vučić added that in the coming days they will work diligently to maintain peace for "our people" and to ensure the Serbs' "further stay" in Kosovo.
Until now, it is not known what compromise Vucic is talking about. During their stay in Pristina, Escobar and Lajçak listened to the views of Prime Minister Kurti, who said that he does not give up RKS license plates and reciprocity in documents that are planned to be implemented from September 1.