Hill meets Mojsilovic: We hope that Serbian soldiers will join our soldiers in the mission in Egypt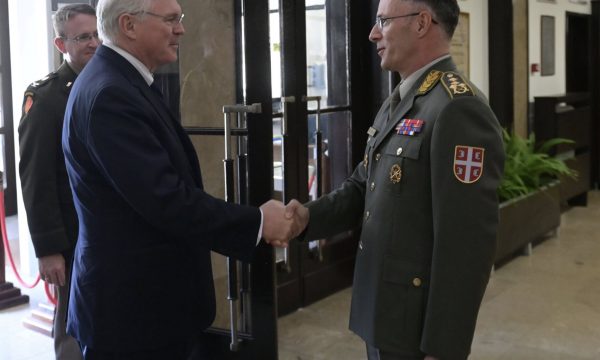 The US ambassador in Belgrade, Christopher Hill, has announced that today he met with the general of the Serbian army, Milan Mojsilovic, reports Express.
Hill said that he had a fantastic conversation with the "professional general", with whom they talked about the deepening of military cooperation between the USA and Serbia.
The American ambassador has said that the next step he hopes will be the sending of Serbian forces in a joint operation with American forces in a peacekeeping mission in Egypt.
"A fantastic conversation with a true professional, General Mojsilovic, about how the US and Serbia can expand and deepen their military partnership. The next step: we hope that Serbian soldiers will join our soldiers in the international peacekeeping operation in Sinai", wrote the American Embassy in Belgrade./Express/
Ambassador Hil @usambserbia: A fantastic conversation with a true professional, General Mojsilović, about how the USA and Serbia can expand and deepen their military partnership. The next step: we hope that Serbian soldiers will join our soldiers in the international peacekeeping operation in Sinai. pic.twitter.com/n5rRnap35n

— US Embassy (@USEmbassySerbia) August 26, 2022