"Bannf Mountain Film Festival Kosovo" in the Cultural Park "Ali Podrimja"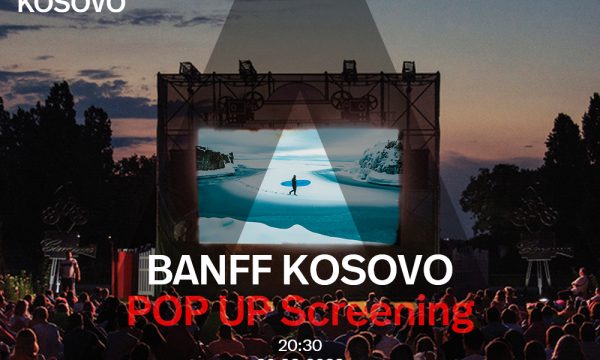 The 6th edition of the Ali Podrimja Cultural Park, with the film weeks, brought a series of films during the past week as well.
Tonight in the Ali Podrimja Cultural Park, films with extreme sports as their theme will be shown. During the one hour program I will start with Surf in summer and finish with Surf in winter. Others in the film are: Mountain Bike, mountain expedition, skiing.
Films to be shown: "Circle of the Sun", "Return to Earth", "Spectre
Expedition", "Surfer Dan", "The Frenchy".
Chernobyl: The Invisible Enemy was one of the films that was shown on Thursday, August 25, starting at 20:30.
In Ukraine, on April 26, 1986, a catastrophe shook all of Europe and the world experienced a fateful day that was etched in its history – A major nuclear accident in Chernobyl turned an entire city into a post-apocalyptic ghost town. Tens of thousands of lives were destroyed. Today, nature has begun to reclaim the area of ​​the exclusion zone surrounding the old power plant. But the consequences and suffering are felt even today. Chernobyl is a lesson for the present. It warns us of the dangers of our ever-evolving modern society.
/Rhewal