Yesterday Kurti asked them for a meeting, today his deputy calls the opposition representatives of Vučić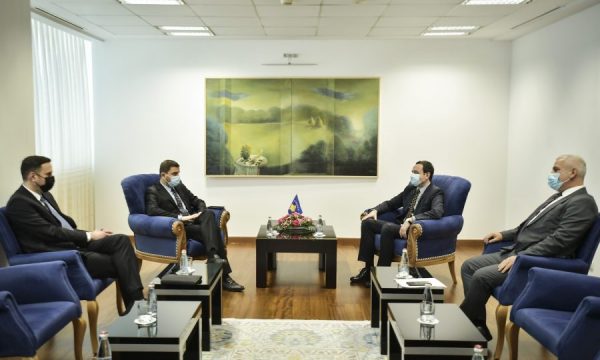 Since the Assembly of Kosovo is on recess, Prime Minister Albin Kurti will send invitations to the opposition parties for a meeting where he will tell them about the August 18 meeting he had in Brussels with Serbian President Aleksandar Vučić in the framework of the dialogue Kosovo- Serbia.
But before this meeting takes place, Kurti's party deputy, Agon Batusha, has accused the opposition of increasing internal pressure on Prime Minister Kurti. He even called them "spokesmen of Vucic".
"As long as Serbia is in the most difficult and unfavorable diplomatic position, the political spectrum in Serbia has given support to Vučić for the dialogue in Brussels. While in Kosovo, the opposition is trying to increase the internal pressure on the Prime Minister of Kosovo, giving reckless statements, and in many cases they are totally silent, calculating in some benefit for themselves. This approach is totally wrong and not at all relieving, on the contrary, they are doing damage to the process we have entered, and in many cases they sound as if they are Vucic's spokesperson", he told Blic Newspaper.
Batusha said that the opposition has refused the invitations of the prime minister and the president.
"State interest should be above personal, party and group interests, above any electoral, economic and political benefit. Here it should be emphasized the opposition's rejection of the meetings to which they were invited by the prime minister and the president".