Vucic is initially seen alone with Lajcak, Escobar joins him later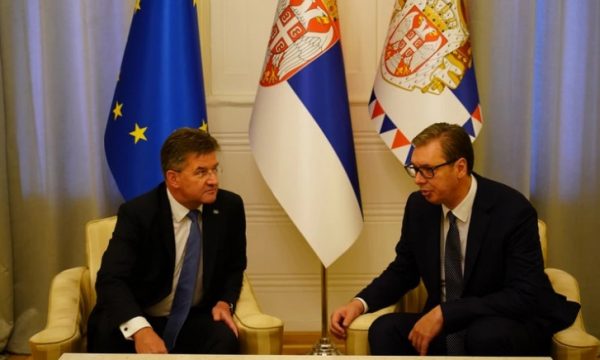 The pair of emissaries Gabriel Escobar and Miroslav Lajcak traveled from Pristina to Belgrade today.
As reported by the Serbian media, the President of Serbia met the EU emissary, Miroslav Lajcak, today. This meeting started at 17:00 at the Serbian presidency, reports Express.
After half an hour, as "Blic" writes, the tripartite meeting will begin, where the special representative of the USA, Gabriel Escobar, will also be present.
Upon arriving in Belgrade, the emissaries first met Petar Petkovic.
Escobar today from the north of Kosovo, after the meeting with the leaders of "Srpska", said that he hopes to have the opportunity to issue a statement late tonight or tomorrow morning regarding the progress of the meetings in the two capitals./Express/