The murder of Madri Ulqinak, the court leaves the 17-year-old and his accomplice in prison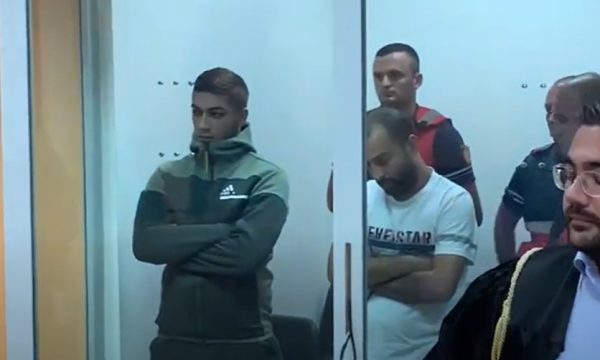 The court of Elbasan has issued a prison sentence for 18-year-old Horgito Peqini, who is accused of murdering 33-year-old Madrid Ulqinaku.
Meanwhile, the same measure was given to his friend Klaudjan Sallufi, 33 years old.
The young man appeared calm, even smiling at the session. While Sallufi remained silent.
According to the police, the arrest of Horgito Peqini and his friend Claudio Sallufi came after negotiations with the family members.
The young man Ulqinaku was killed on the evening of August 17 near "Elbasan Arena" after a verbal clash with the suspected perpetrator Horgito Peqini./Rhewal