Ten Hag after the big win over Liverpool: This is just the beginning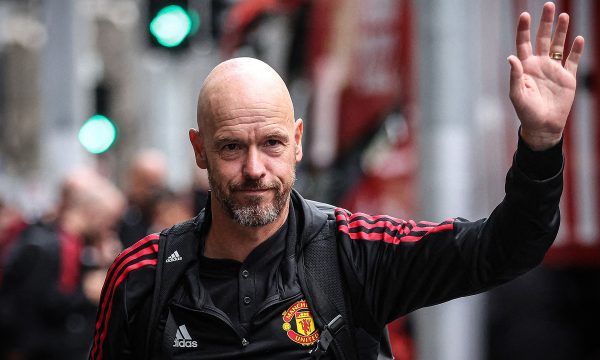 The new coach of Manchester United, Terik ten Hag, has begun to breathe more freely.
The "Red Devils" defeated Liverpool last night with a score of 2:1 in the English derby to enjoy the first victory of the season, writes "Rhewal".
The Dutch coach believes that this is only the beginning of his team's return to favorable results and why not, to trophies.
"I wanted a different approach and a different attitude and that's what the boys have done on the field. It's just the beginning. We can play much more composed and much more dangerous. We can be a team and have a good spirit, that's what we saw today", declared the former coach of Ajax in the press conference after the game.
"It makes me happy that Rashford and Sancho scored goals. Fernandes has taken the responsibility of the captain's armband and this has encouraged him. He demonstrated his leadership together with Varane. I'm happy with the performance, but we have to do that in every game, not just against Liverpool. We restarted, once again, with spirit", concluded the coach of Man Utd. /Rhewal/