Mertens: Leaving Napoli was difficult, it could have ended differently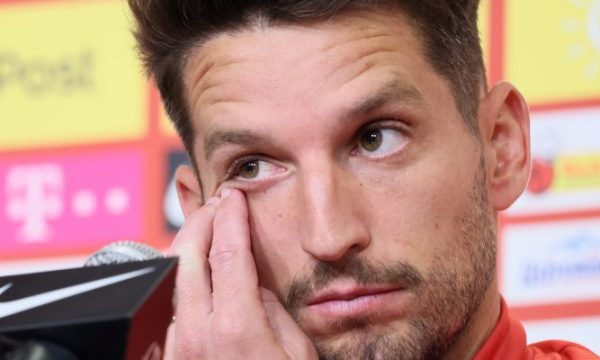 Dries Mertens has recently reflected on his departure from Napoli and the club's work on new trends
The 35-year-old Belgian left Napoli after nine years last month after his contract expired. Mertens had agreed to sign a new deal, but it fell through with President Aurelio De Laurentiis, who wanted to rejuvenate the squad. The striker then joined Galatasaray on a free transfer earlier this month.
Speaking to DAZN, Mertens recalled how he left Napoli and what he said is that it could have been a different departure.
"It's been nine wonderful years. Of course, it could have ended differently, but I think the club should have talked about it earlier, I hope to learn from this experience and be even greater."
"Today, I am happy because me and my family have started a new adventure, I am in a big city and in a big club."
"Of course, leaving Napoli was difficult. My wife cried at the thought that we are leaving the house, so we decided to keep that house and spend as much time in it as we can."
He also commented on the new signings of the Napoli season and their work.
"I saw the match this weekend, I can say that the level of the players was very high. I am happy because they are showing enthusiasm, you can see that they are strong, young players who want to win."
Finally, Mertens has spoken about his relationship with now Toronto FC forward Lorenzo Insigne.
"I talk more often, he is doing well there and is very happy."
During his nine years at Napoli, Mertens made 396 appearances in all competitions. During this time, he scored 148 goals, made 90 assists and helped the club win two Italian Cups and one Italian Super Cup. /Express newspaper/