Vucic raises his voice a little, then says that Serbs know what NATO is: We don't want to suffer it again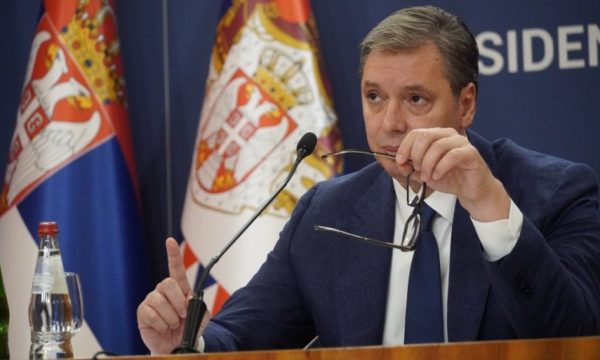 The Serbian President, Aleksandar Vučić, called the Kosovo Police a "gang" speaking loudly in a press conference after the meeting with the representatives of his illegal structures in Kosovo.
Vucic said that "special units have invaded the north many times". In order to go there, according to him, the Kosovo Police must request permission from the mayors of the four municipalities with a Serbian majority.
"Their task is to ensure peace for the Serbs in Kosovo. It is not your job to destroy the property of the Serbian population, but to make sure that this gang does not cross the Ibri. For you, barricades are a problem, not criminals and illegal decisions. Stoltenberg confirms this in his interview", Vucic emphasized.
After that, he softened, saying that "Serbs know what NATO is", reports Rhewal.
"Serbs are not stupid and they know what NATO is, they have already suffered from NATO and it does not occur to them to experience it again", said Vucic.
The Serbian president said that he is certain that the West has a finger on everything that is happening in Kosovo.