Mitrovica, the peak of the Bus Station is stolen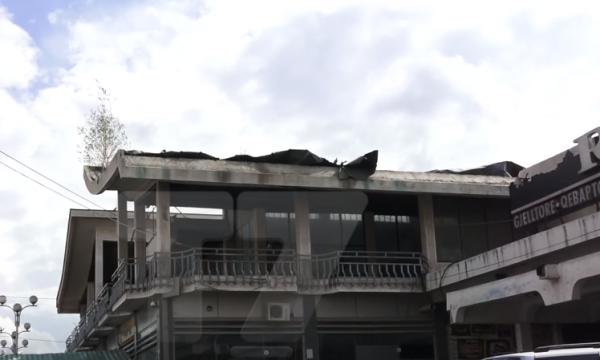 The citizens informed that this is not the first time that such a thing has happened. Also, they say that the Kosovo Police should supervise this part more.
Journalist: Laura Çelaj
The other day someone had laid eyes on this part.
It is suspected that a person used the evening hours to steal part of the roof covering the bus station in South Mitrovica.
And the state in which it has come is this.
This is not the first case that is happening in this area.
Citizens who were few in number in these areas on Sunday announced that the Kosovo Police should supervise more in this area.
They even said that the material with which the roof was built consists of copper whose value has recently increased.
On the other hand, the Kosovo Police has described this case as attempted serious theft.
Citizens said that if measures are not taken, such cases may be repeated.