Lake Prespa is slowly drying up! Kiroski: We have serious withdrawal of water, this is a result of carelessness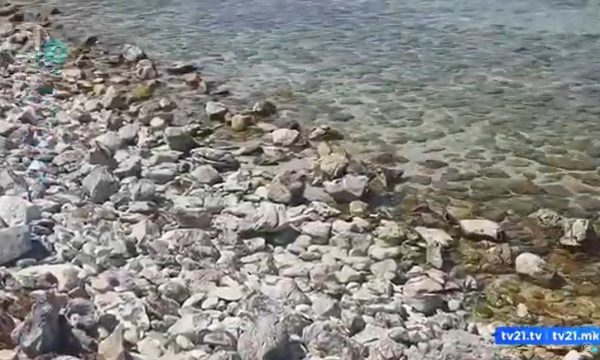 The retreat of Lake Prespa is taking on alarming proportions. Tourism suffers great damage due to the lowering of the lake's water level, while beach concessionaires and hoteliers, every year see the lake disappear before their eyes.
According to the latest data, the water level of Lake Prespa has decreased by 250-260 cm in 2020, while this year it is 330 cm. According to the archaeologist, the entire shore of Lake Prespa has decreased by 3.5 km.
"250-260 cm in certain parts of Lake Prespa in 2020, the same reached 330 cm, while the shore of Lake Prespa has decreased by some 3.5 km, this is the serious diversion of water of Lake Prespa", said Sasho Kiroski-archaeologist.
A cheap savior that kills nail fungus in one go
All this comes as a result of the lack of care in the last 50 years for Prespa Lake, says Kirovski. The biggest problem according to him lies in the danger of plant and animal life in the lake. As for the lowering of the level of Lake Prespa, he says that there are many factors, including Albania and Greece.
"We have uncontrolled flows from Lake Prespa, which is located in the Greek part, to the great Lake Prespa, as well as non-serious water controls from the Albanian part, because with the law that was voted in 2019, our Government must react to the Republic of Greece and the Republic of Albania to make a joint effort to increase the controls for the water surfaces in Lake Prespa as well as the underground water", asserted Sasho Kiroski-archaeologist.
In the detailed analysis of the water level of Lake Prespa, I mention that the changes in the water level of the lake waters are also the result of changes in the flow of water from rivers and groundwater, the amount of precipitation, the rate of evaporation of the lake and the use of water for irrigation. Three of the four key factors are directly or indirectly related to the impact of climate change, both in terms of the increase in the average air temperature in the country, and in terms of the change in the nature of precipitation over the past years.