The murder of the Albanian in Italy, the investigators discover the main track of the murder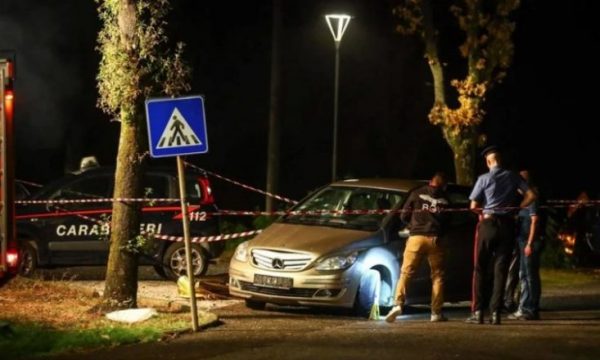 The 36-year-old Albanian, Elson Kalaveri, was shot dead on Thursday in Pisa, Italy, in a place suspected of being a meeting place "for settling accounts". This is the main track followed by the carabinieri who are working to clarify the incident.
According to the results of the investigations so far for the search for the killers, it turns out that the killing of the Albanian was carried out in cold blood. Investigators are "digging" into the past of the 36-year-old, whose name has appeared in an investigation into involvement in a prostitution ring, but he has never been convicted.
At the time of the murder, Kalaveri was in the passenger seat of a Mercedes-Class with a German license plate where he was traveling with another person. The car was equipped with only the rear license plate while the front license plate was not found, which is another mystery related to this event.
His companion walked about 1 kilometer to seek help, but a few minutes later the 36-year-old died. He was shot at least 15 times.
The Italian media write that according to the data, the perpetrators of the incident were three people who left the scene in a vehicle with dark windows.
The statement of the person who was with Kalaveri in the car at the time of the crime is now awaited to find out if the killers shot while the car was moving, or if they were in a meeting and then fled by car.
Given the isolated location of the event, investigators suspect it was a meeting, or an ambush that ended in tragedy. Meanwhile, the results of the ballistics expertise are still awaited to find out how many and which weapons were fired./Rhewal