VIDEO/Mafia murder scheme in Panaja, how Shpati Lena and Hakim Xhezo were executed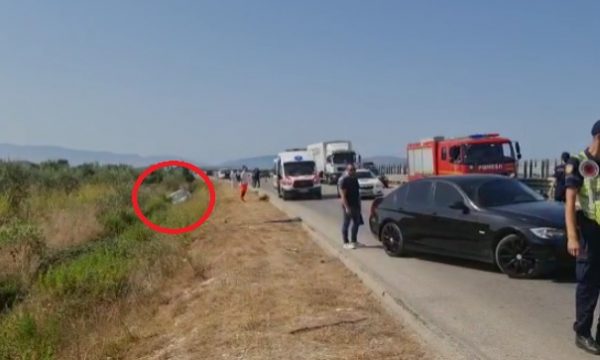 The perpetrators have been preparing for several weeks for the assassination of Shpati Lena and Hakim Xhezo on the Vlorë-Fier highway, to finalize it on Thursday afternoon.
The investigative team believes that the two victims have been under observation for some time and during this period the tools for the murder were also provided.
The verifications showed that the "BMW" type car found burnt after the assassination was robbed weeks ago in the Shijak area.
Meanwhile, in the hope of securing some footage of the perpetrators, the investigation group continues to seize footage from security cameras in the city of Vlora and businesses at the entrance to the highway.
From the reconstruction of the scene of the event, it is believed that everything happened very quickly. The perpetrators' car followed them from behind and no more than 100 meters before going to the Panaja crossing, they entered the parade and started shooting.
Side shots lasted a few meters and then focused on the windshield of the victims' car until it ended up in the ditch.
The three weapons found in the burned car in the village of Červen have been sent to the forensics laboratory, while sources said that no evidence was found in the vehicle. Investigators have also interrogated at least 15 people, relatives and witnesses, as the investigations have focused on the track of revenge and involvement in drug cases./Tv Klan