Popular news anchor gets fired because she refused to dye her hair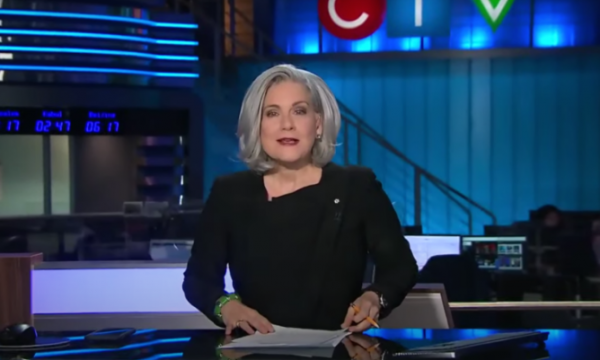 One of Canada's most popular news anchors, Lisa LaFlamme, has said she was fired because of her graying hair.
In a video posted on Twitter, LaFlamme revealed that she has stepped down from hosting CTV's evening newscast. The decision "shocked and saddened me," she said, adding that "at 58, I thought I had more time ahead of me."
In the midst of the pandemic, LaFlamme made the decision to stop dyeing her hair, like many other women. It "liberated me," she said later, and she wishes she had made the decision sooner.
Channel managers had a different opinion. The Globe and Mail reported that a senior executive at the channel asked who approved the decision to gray LaFlamme's hair. The two, always according to the publication, disagreed for journalistic reasons and finally he informed them that the contract with him was ending.
It was the end of a 35-year career on the channel for LaFlamme. She has done war reporting, covered natural disasters, but was fired for her hair.
The expulsion came as a shock to politicians and journalists in Canada, the Guardian reports. Many spoke of sexism and ageism after the decision.
The parent company for its part justified the departure as "adjusting to the habits of the viewers", but did not comment on the complaints about the hair color. And the managers deny that the dismissal has anything to do with the presenter's gray hair.
There are also those who comment on double standards. Men don't hold back from showing their age as they age. LaFlamme even replaced a 77-year-old news anchor.