The Balkans are reinforced with strikers from Montenegro before the match against Montenegro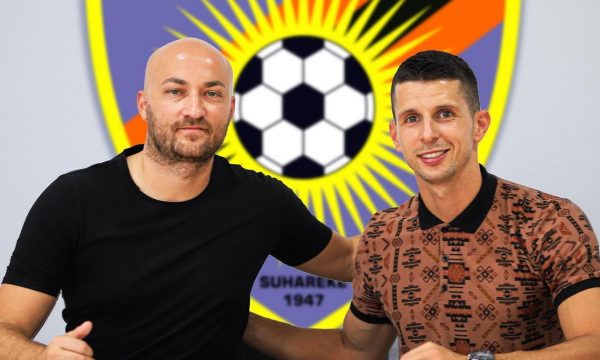 The champion of Kosovo has signed a two-year contract with the winger of Montenegro, Dejan Zarubica
KF Balkani has been reinforced with a striker two days before playing against FC Skopje, a match that will take place in Skopje on Thursday evening.
By means of an official announcement, the Balkans have introduced the Montenegrin attacker who has football experience in several clubs of the states of the region.
"✍🏻 Football Club Balkani is pleased to announce that the winger 𝗗𝗘𝗔𝗔𝗔 𝗔𝗥𝗨𝗬𝗔𝗔 is officially part of our team", he writes at the beginning of this official announcement.
"The attacker from Montenegro has signed a contract with our team until the summer of 2024, thus becoming the newest addition to our team"
"🙌🏻 In the past, DEJAN has played with teams such as 𝗙𝗗 Iskra 𝗙, Buducnost Podgorica , 𝗙𝗞 Lovcen and recently he was part of 𝗙𝗙 Laçi", he writes among other things.
Last season, Zarubica was part of the Laçi team in Albania, where he scored 9 goals and made five assists. /Express newspaper/