Llapi starts the Kosovo Super League with a win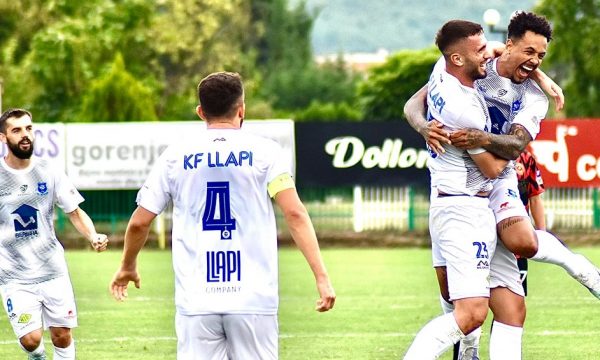 Llapi has started the Kosovo Super League with a win. Tahir Batatina's team defeated Drenica with a narrow score of 1-0, to collect the first points in the Superliga
Llapi started with a victory on the road against Drenica, which just last night managed to register the players in the Kosovo Super League.
This match was characterized by numerous interruptions in the first half, but Llapi was more dangerous and more concrete from the start.
Both teams failed to create much until the 30th minute of the match.
The goal for the winner of the Kosovo Cup would come in the 35th minute.
Kushtrim Shabani made a strong shot and the goalkeeper managed to deflect the ball a little but not to save from the goal.
The second half was almost the same as before with many interruptions and no concrete action.
In fact, the best case in this part was that of Llap at the beginning of the first half where Rivera had a solo action but without success to score.
With this victory, Llapi is in third place with the same points as Gjilan and Prishtina, which share the first and second places.
Llapi will host Trepça 89 in the next match in the Kosovo Super League, while Drenica will travel to Malishevë. /Express newspaper/