After Bërnabić, even Petković is hindered by the EU's statement on reducing tensions: They are just adding fuel to the fire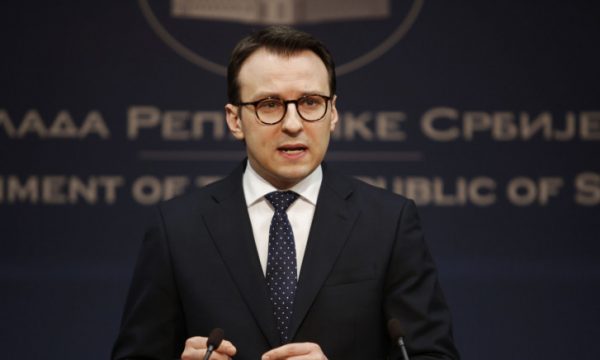 The director of the so-called Office for Kosovo in the Government of Serbia, Petar Petkovic, has reacted to calls made by the European Union for Kosovo and Serbia to refrain from "inciting rhetoric".
Petkovic assessed that the announcement of the European Service for Foreign Policy was completely missing and according to him, Serbia and the President of Serbia, Aleksandar Vucic, have always been committed to dialogue.
"The determination of Belgrade and President Aleksandar Vučić for dialogue and solving problems in Kosovo by political and peaceful means has never been questioned," said Petkovic, writes Kosovo Online.
He said that with such announcements, the EU "is just throwing fuel on the fire, encouraging Kurti and encouraging his efforts to destabilize the situation in Kosovo throughout the region".
"Just as both parties are not responsible for the fact that the First Brussels Agreement was not implemented for almost a decade, although its guarantor was the EU, neither in this case can both parties be responsible for the series of provocations from Pristina and Kurti's threats", said Petkovic while adding that "Kosovo is the perpetrator, while Serbia is the victim".
Otherwise, the EU has called on the officials of Kosovo and Serbia to immediately stop the inflammatory rhetoric.
The EU has said that the politicians of both sides will be held responsible in case of escalation of tensions.
"The recent increase in inflammatory rhetoric between the officials of Kosovo and Serbia, especially the declarations of war and conflict in the Western Balkans are quite disturbing. Senior politicians of both parties will be held responsible for any escalation that leads to increased tensions and potentially violence in the region. "Both sides must immediately stop mutual hostilities and dangerous statements and act responsibly," the EU communique says.
The EU says that all issues must be discussed in dialogue, while it has said that it expects all past agreements to be fully implemented.
The European Union has added that it is in close coordination with KFOR and international partners, especially the USA.