Zhan Mitrev is suspected of the criminal offense of "fraud", he risks 10 years in prison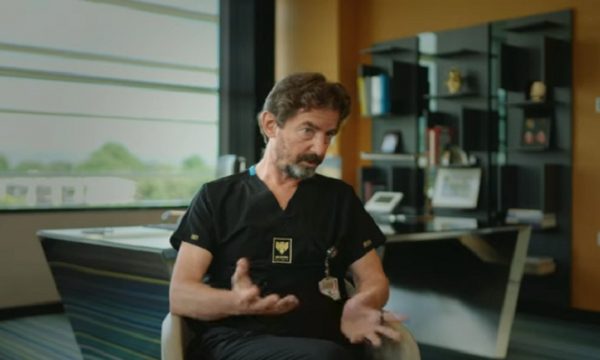 The Basic Public Prosecutor's Office in Skopje announced on Friday the decision to launch investigations against Zhan Mitrevi, the owner of the private cardiology hospital, under the suspicion of having committed a criminal offense – Fraud, according to Article 247, paragraph 4 in relation to paragraph 1 of the Criminal Code of North Macedonia.
The suspect, as announced by the Public Prosecutor's Office, in the period from April 2020 to 2022, in order to benefit from financial means, deceived patients who were being treated with COVID-19 with the hemofiltration method.
In case the charge is formalized and he is found guilty, based on the provisions of the Criminal Code, Zhan Mitrev can be sentenced to up to 10 years in prison.
The decision of the Prosecutor's Office comes after an investigation by the IRL network from North Macedonia that raises doubts about the inadequate treatment of dozens of patients at "Zhan Mitrev", which ended in fatality.
According to this research, it is suspected that the patients who suffered underwent blood filtration as part of an experiment.
This treatment, according to the IRL, has infected dozens of patients "with deadly bacteria", while the hospital applied it without permission from the state Agency for Medicines and Medical Devices.
The competent public prosecutor, taking into account the circumstances, submitted a proposal to the Basic Criminal Court of Skopje for the assignment of the security measure for the suspect – confiscation of travel documents and other documents for crossing the state border.
"This measure has been proposed due to the necessity to ensure the presence of the suspect and the smooth progress of the investigative procedure", it is stated in the announcement of the Public Prosecutor's Office in Skopje.
Criminal charges have been filed against the private cardiac surgery hospital, "Zhan Mitrev", in Skopje, North Macedonia, against eight other families who have lost their relatives, including a family from Pristina, after their son had died. in this hospital last December, with a blood filtration method that was performed inadequately.
24 people are believed to have lost their lives from such treatment./REL/