The man who fired a gun at the perpetrator of the attack in Cetinje is inaccessible to the police of Montenegro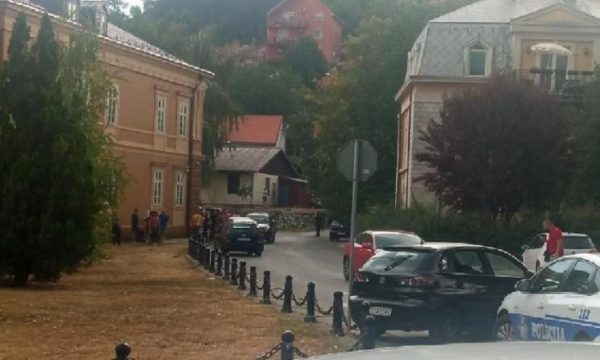 The man, NK from Cetinja who shot dead the author of the bloody attack Vuk Borillovic, is currently not accessible to the police. This is what Aleksandar Boshkovic, head of the Department for General Crime Prevention in the Crime Fighting Sector, told the public television of Montenegro.
It has not yet been established whether Borillovic died from the bullets fired by the police or from the man with the initials NK
"All measures have been taken to secure him (NK) and ensure his presence in relation to this matter", added Boshkovic.
Asked if the motive for yesterday's attack, where 11 people were killed and 6 others were injured in Cetinje, has been confirmed, Boshkovic said that investigations are ongoing.
"Preliminary investigations show that the perpetrator of the attack has shown great signs of behavioral change in recent days – he even had an appointment for a doctor's check-up," added Boshkovic.
He also emphasized that the autopsy of the perpetrator of the crime has been done, and so far he cannot give details – only briefly admitting that there were many gunshot wounds on the victim's corpse.
After the exchange of fire between the attacker and the police, according to Borillovic, several bullets were also fired by NK from Cetinja.
"Until now, they cannot confirm whether the death came as a result of the injury by the police or the citizen from Cetinja", added Boshkovic.
We remind you that on Friday around 15:30 the police of Montenegro received information that there were gunshots in Medovina. The police initially came to the aid of the injured, then Borillovic shot them with a firearm.
"After all the conditions have been met, the police responded by firing more than 20 bullets. During the exchange of fire, a police officer was injured," the police officer said at the end.