The famous Lake Garda is drying up in Italy, falling in levels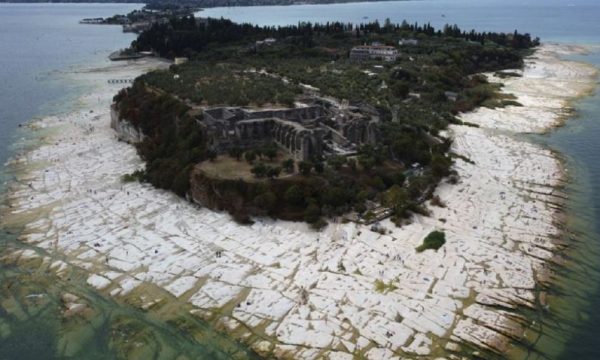 Lake Garda, the deepest in Italy, is drying up, surprising many people.
The water level of this lake is at a record low, while reefs can be seen.
The water temperature in the lake is almost equal to the water temperature in the Caribbean.
The tourists said they were shocked by what they found, knowing the state the lake was in before.
The record low water level of this lake is also a consequence of allowing its water to be diverted to nearby rivers important for farmers.
This decision was made due to small amounts of rain. Also, funds for the protection of the lake, which is a tourist attraction, have been reduced.
Northern Italy is affected by drought, which is a consequence of climate change. The Po River, which is the longest river in this country, has dried up in some parts of its bed.
This affected the daily life of the residents of the area, including the farmers. Farmers have losses of several billion euros.
Italy is not the only European country affected by the drought, which is considered the worst in the last 500 years. The drought has also affected Portugal, Spain, France, Germany, the Netherlands and Great Britain. There is a possibility that drought will spread to 47% of Europe.