Foreign nationals cheat road toll booth employees with fake coins!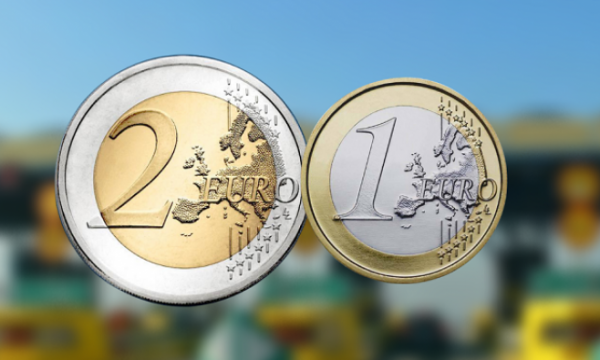 The employees of the Public Enterprise for State Roads of Macedonia have been warning for some time about the presentation of counterfeit coins of 1 and 2 euros, the penalty of which they themselves pay in the end.
Namely, after the competent bank discovers the counterfeit coins, they are sent to the People's Bank and finally the salary of the employees is deducted for such a violation.
Such a problem is not only present here, but also throughout Europe.
Major police operations were launched this summer in countries such as Italy and Ireland to find out who makes these coins.
In a joint action of the Bulgarian and Greek police, supported by Europol, an organized criminal group was destroyed a few years ago and a production site near Thessaloniki was discovered.
The police then seized various machines, tools and similar equipment.
These coins here at the tollbooths mostly come from foreign vehicles.
Macedonian road toll booths said that for the first six months of the year, they received 259 suspicious coins with a denomination of 1 euro and 11,579 coins with a value of 2 euros.
Banks do not have adequate equipment to detect counterfeit coins, as they do for banknotes.
One of the possible methods of detection is the magnetization of coins, but recently counterfeiters have solved that "problem" as well.
With the exception of payment points, the use of coins is avoided in banks.