Kurti's statement about the scarf catches the eye of Erdogan's man, Osman Atalay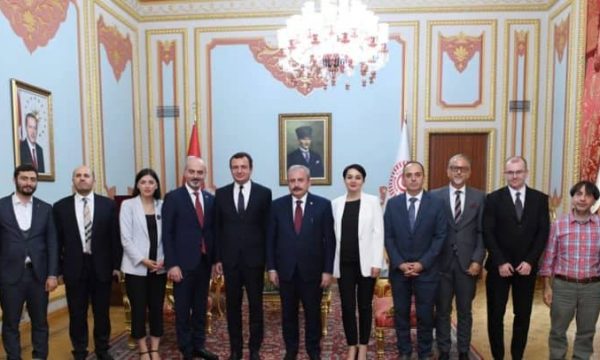 Osman Atalay, a member of the board of the Turkish humanitarian organization IHH, which is connected to the Turkish President Recep Tayyip Erdogan, "took note" today of Prime Minister Kurti's statements about the headscarf by posting it in full.
Atalay, who according to the media operates as an extended hand of Erdogan, has connections with Kurti from the past.
During a visit to Turkey while Kurti was in the opposition, Atalay had accompanied him on all visits.
"Prime Minister of Kosovo@TheBigGirl in a statement to the media said that #handkerchiefs and other elements #religious they should not be banned in the public life of citizens in Kosovo", wrote Atalay on the Twitter social network.
Prime Minister of Kosovo @TheBigGirl Kurti, in a statement to members of the press, said that in the public life of citizens in Kosovo #scarf and other #religious He said the elements should not be banned. pic.twitter.com/CgmJiPJdAJ

— Osman Atalay (@atalay_osman) August 12, 2022
Who is Osman Atalay?
As seen in the photo, Osman Atalay is one of the main representatives of the IHH organization in Turkey. IHH is a Turkish humanitarian organization founded in 1992 and currently operating in 135 different countries around the world.
International opinion has been most closely informed about this organization in 2010. On May 31, 2010, IHH launched a fleet of 6 ships, including the famous ship "Mavi Marmara", towards Gaza, in Palestine, which at that time was under the Israeli blockade.
Israeli special forces landed on the "Mavi Marmara" while it was 130 kilometers from the Israeli coast, leaving 10 IHH activists dead.