Port of Durres, Alabbar: We will build a miracle in Durres, great investment opportunities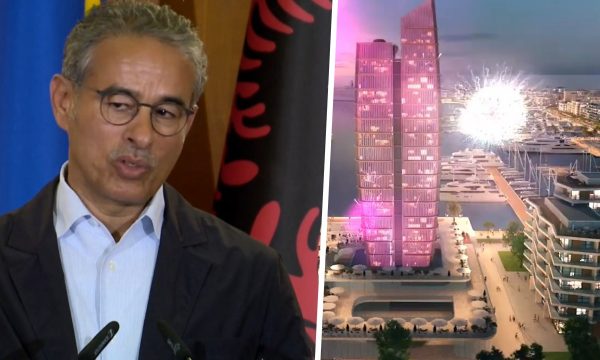 The world-famous investor and developer Muhammed El Alabba spoke about the signing of the memorandum for the construction of the tourist port of Durrës.
During his speech at the signing of the Memorandum of Understanding between "Eagle Hills Real Estate Development" shpk and "Albanian Seaports Development Company" sh.a, Alabbar said that what will be built in Durrës will make the visitors who will come they want to never leave Durrës and Albania.
He emphasized that Durrës and the entire Albanian coast is wonderful, and the opportunities for investment are great.
Alabbar emphasized that they will take the best minds while he did not hesitate to express his thanks to the entire team that worked on this great project.
"I would like to say that time will show that our interest is the creation of a new life, the creation of trust in a city, of course the increase of employment, the economy. It will be much more than what we think. I have been doing this for 30 years, what I was doing 5 years ago compared to what I do now is incomparable, because now our people want more entertainment. Today, not everything is related to technology, but it is related to what kind of life we ​​will create. We will create something so special that when people come they will never want to leave. We will take the best minds to create something beautiful. I think the Albanian coast is worth it, I think the Albanian economy is worth it. It is a privilege for me to participate and put to work my passion and love for the creation of this life in Albania and Durrës. I promise you that I will never disappoint you Mr. Prime Minister"said Alabbar.
/Rhewal