The "Syri" mega-operation revealed 1 ton of drugs in the middle of the sea, traffickers linked to criminal groups in Fier and Vlora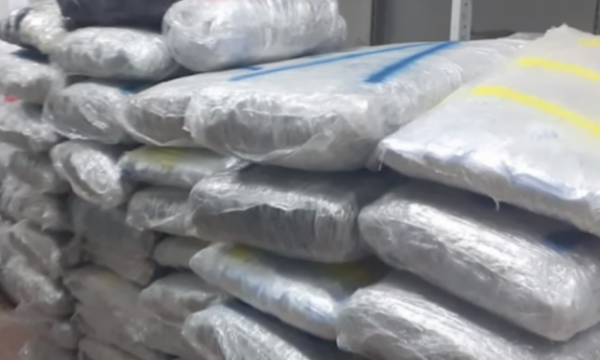 New details have been revealed from the "mega" operation "Syri" where the Italian Guardia Di Finanzia in cooperation with the Albanian police seized 1 ton of cannabis-type drugs in the bay of Arusha.
While the traffickers who were distributing the drugs, 3 Albanians Arbër Saraseli, Saverjo Imeraj, Qemal Pekmezi and two Ukrainians were arrested, while Gregor Likaj from Vlora was declared wanted.
It is learned that the group hit by the police yesterday was under investigation for a year.
According to the sources, it is reported that the investigations have led to another track where another criminal group has been discovered that operates in Vlora and Fier, coordinating with the persons arrested in the "Syri" operation.
Meanwhile, after the actions of the police, it is expected that there will be more arrests soon.
About 250 police forces were engaged for the operation, pursuing the traffickers both from the air and from the sea and land. Investigations revealed that the drugs had been loaded into the Vjosa estuary divided into three boats whose GPS had been switched off to prevent them from being tracked.