Zelensky rules out talks if Russia holds referendums in the occupied territories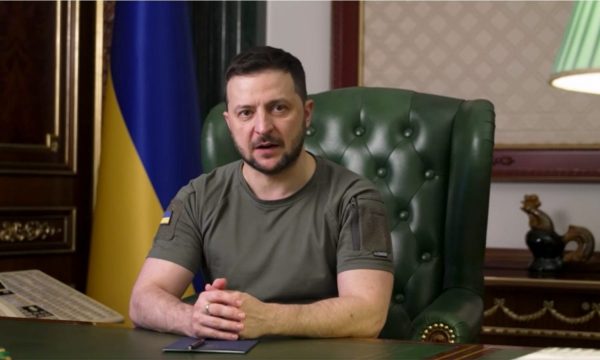 Ukrainian President Volodymyr Zelensky has said that if Moscow holds referendums in the occupied areas of his country on joining Russia, there can be no talks with Ukraine or its international allies.
Zelensky said in his late-night address on August 7 that Ukraine is standing firm in its position not to cede any territory to Russia.
"If the occupiers continue on the path of pseudo-referendums, they will close any chance of talks with Ukraine and the free world, which the Russian side will clearly need at some point," he said.
Russian troops and Moscow-backed separatists now control large swaths of territory in eastern Ukraine's Donbas region and southern areas.
Russian-backed officials in both areas have raised the possibility of holding referendums on joining Russia.
Russian and Ukrainian officials held several talks in March, but little progress was made and each side blamed the other for the breakdown in contacts.