"Will there be any agreement with Unikkatil"? Here's how Noizy responded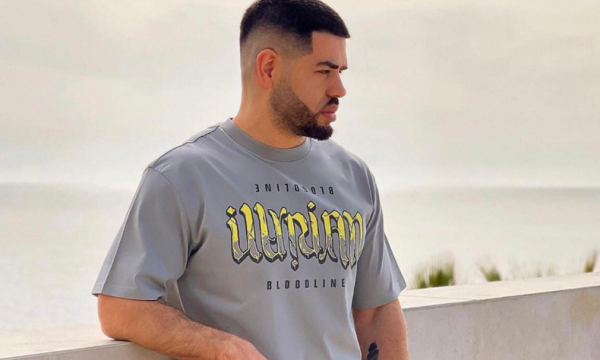 The rapper, Rigels Rajku, known by the nickname "Noizy", was recently invited to the show "1 coffee with Labin" where he talked about his personal and professional life.
A question was addressed to him regarding the Kosovar rapper, Viktor Paloka, who is known by the nickname "UnikKatil", the question was: "You reconciled with Stresi, will there be any reconciliation with Unikkatil"?
"I really didn't have any kind of problem. The people who instigated this were fans, but neither he has a problem with me nor I with him. We don't have any kind of problem, as far as I know. Zero," said Noizy.
Earlier, Noizy gave an interview to "Holidays On Top".
He said, among other things, that he has no intention of quitting music now.
"I believe that I am a few years away from leaving music. I don't think I'll ever leave music. I will always be involved in music. If I will not be active in concerts, I will be active producing music for young artists. I will make songs, but maybe the concerts will be rare. When I reach the age of 50, it's normal that I can break away," the rapper said earlier.
Next, Noizy revealed if his daughter will be at the concert.
"I am not sure. I am happy to come and see him. It can be with my family", said the rapper.
Not only that, but he also talked about different artists, where he also stopped at Elvana Gjata.
He said that he has thought of doing a collaboration with Elvana Djata.