They would exchange 992 kg of drugs, the Ukrainians talk about GdF: They gave us the ship and told us to go to Albania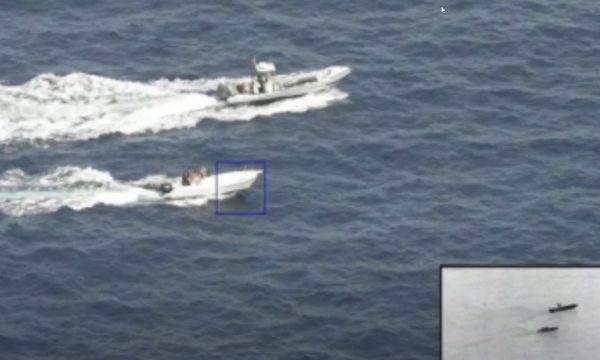 New details have been revealed from the operation "The Eye" that led to the arrest of 3 boatmen from Vlora and two Ukrainians who had left Italy with a sailboat to then load them with drugs in the bay of "Arusha".
It was the Vlora Police Directorate and the Border Police that conveyed the information about the movement of three speedboats with Albanian drivers to the Italian GDF. From this moment on, the Guardia di Finanza helicopter has been following either the Albanian side, but also the two Ukrainian boatmen, to intervene at the moment of the exchange according to News24.
It is learned that the police are investigating where the yacht was found and who sent the two Ukrainian citizens to Albania, who have declared to the Italian authorities that they were promised a sum of money to make this trip.
The reason why the two parties are reserved to make public the images of the luxury yacht that was loaded with drugs is said to be the extended investigations being carried out in Italy to find its owner.
According to the statements of the two arrested Ukrainians, the boat was "given to them by an Italian citizen and they were told to "go to Albania".
The villa was very luxurious and suspicions are strong from the Italian side, as it is not yet known if there is a complaint about the disappearance by its possible owner.