The staggering increase in the price of bread has worried the citizens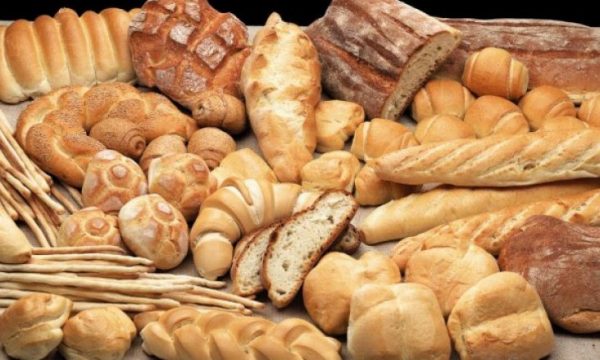 The continuous increase in the prices of food products, especially bread and dough products, is greatly increasing the revolt among the citizens.
In a survey for Alsace, they said that the price of bread cannot be afforded, especially in families with more members who have to buy three or four loaves of bread at the beginning of the day.
"Everything has become more expensive, I go out with a thousand denars and return home with nothing. I am old and I eat less, but young people who eat more, it is very expensive. The bread I buy is over 60 denars, imagine me with my pension", says a citizen.
"We who are pensioners, what happens to us. I am a minority, but those who don't have it, which are many people, it is difficult. Even flour has become more expensive, electricity has also become more expensive", says another citizen.
Citizens are worried that price increases will continue even further. Some said that they see the temporary solution in preparing bread at home and buying it at the bakery where there is bread at different prices.
"It is high. What can you do with a pension? I buy two loaves of bread from the bakery for 70 denars. They are very expensive in the market. They have to cook at home. If there are five members, they don't have an account to buy", says a citizen.
"This growth will continue. The world situation is like this, there is war in Ukraine, I think it will continue like this. Even flour has become more expensive, not only bread, but also electricity, everything goes up. May God help us", said another citizen.
"Now bread is expensive, I'd rather cook it at home. Do you think it's cheaper if you cook at home? It's the same, but you have it regularly. Flour has become very expensive, too much. If we used to buy 50 kilograms, now we buy 25", said a citizen.
Goran Gjeorgivski from the Union of Macedonian Chambers of Commerce said that the creation of new prices is due to the increase in the price of energy. He even added that unlike countries in the region such as Kosovo, Albania, Serbia and Bosnia and Herzegovina, our country does not subsidize electricity costs for companies that are in the flour industry.
"In our country, the price is extremely high and normally every producer will do an analysis and I can't allow it to put a lock on the company, so it has to increase the prices. We are already a capitalist society with a market economy where the prices of final products are created based on supply and demand, based on real energy prices", said Goran Gjorgievski, League of Chambers of Commerce.
According to the State Statistics Agency, living expenses in July compared to June this year increased by 1.9 percent, while retail prices increased by 2.5 percent. Compared to July last year, the cost of living last month was higher by 16 percent, while retail prices by 14 percent.
Bread and cereals increased by 4.8%, cheese and cottage cheese by 4.5%, milk by 3.6%, fresh fruit by 2.9% and meat by 1.8%.