The mountain is on fire around the road Pristina – Pejë, AME and the Police have no information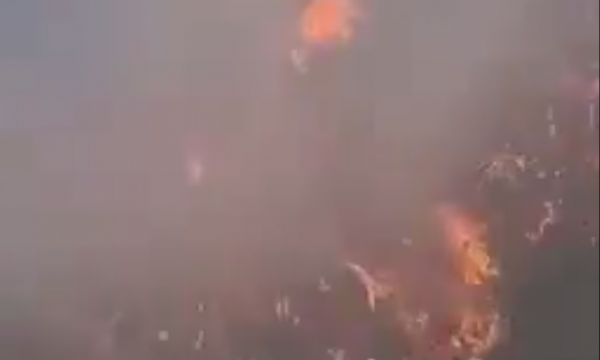 A mountain has been engulfed by flames on the side of the Pristina-Peja road, inform the readers of the Express newspaper.
The Emergency Management Agency said that they have not yet received information about this fire.
The fire has not been reported to the Kosovo Police until now either, said the Police spokesperson, Luljeta Mehmeti.