Strong storms engulf parts of the Balkans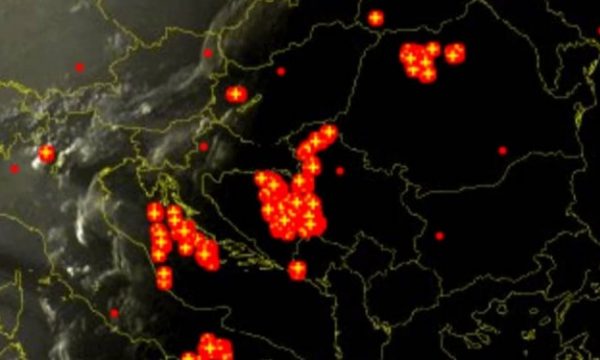 A very strong storm system with massive lightning and thunder is currently moving very close to Sarajevo in Bosnia and Herzegovina and is expected to include the Bosnian capital.
The atmosphere is strongly destabilized in Bosnia and Herzegovina, western Serbia, and there are some isolated systems in Croatia and Montenegro. While the weather has cooled in these regions, in our countries strong heat is still reigning, especially in Albania and Dukagjin.
Tomorrow this unstable air mass is expected to extend to Kosovo, many parts of Albania and North Macedonia, causing strong destabilization of the atmosphere, with locally strong rain showers with lightning, thunder, strong passing winds and hail. Temperatures are also dropping and more pleasant weather awaits us in the coming days./MeteoBalkan