Prishtina will soon be equipped with new and electric buses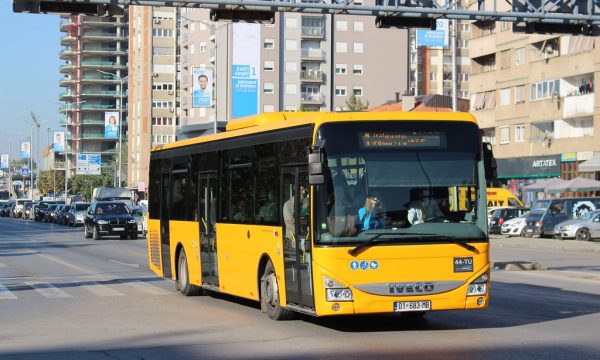 The municipality of Pristina is expected to add some new buses soon, among them there will be an electric bus. Also, the municipal officials have warned of the increase in ticket prices for urban buses in the Municipality of Pristina.
30 new buses are expected to be added to the capital very soon, which will operate within the capital based on the mobility plan in the central lines, Halil Halili from the mobility sector in the Municipality of Pristina told Radio Kosovo.
"Of these 30 buses, among them will be some electric ones. Based on the mobility plan, the central lines will be reorganized in the main streets of the different neighborhoods of the city. Where they will circulate in certain areas and cover the network of existing lines until the reorganization of transport", he said.
Halili further said that they have made calculations regarding ticket prices and have come up with results that it is impossible to operate with the current price of derivatives.
"Now we are in a trend where there is an increase in various prices, especially for derivatives, and we cannot cover these increases for urban traffic, and for this reason we have considered the possibility of increasing the ticket price at an affordable cost for citizens", he added.
According to him, with the arrival of the new buses, there will be an integrated ticket, a weekly, monthly and annual ticket, where a company will be responsible only for public transport.