Kurti: When I was young, I used to go to the stadium to see Muharrem Sahit and Fadil Vokrri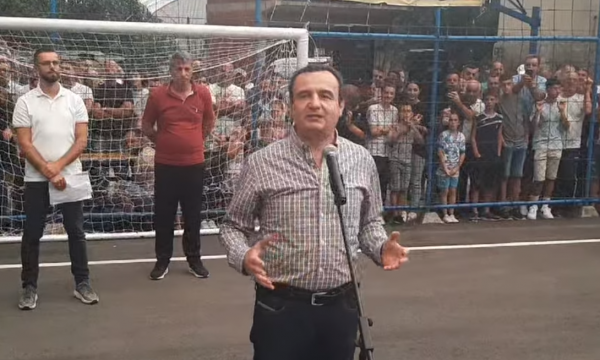 The Prime Minister of Kosovo, Albin Kurti, was present at the traditional "Rogana" tournament, which is organized in Rogana, Kamenica.
Other public figures from our country were also present. Apart from them, Kurti specially greeted the famous ex-footballer, Muharrem Sahiti, writes Rhewal.
"I greet in a special way the former football player, Muharrem Sahit. I am saying in a special way because when I was the age of these children, I went to the stadium in Pristina, which is now named 'Fadil Vokrri', to watch Muharrem Sahit, playing together with Fadil Vokrri", he said. Kurti in front of about 6 thousand people present.
However, the final of this tournament did not take place on Sunday night due to rain.
The final of "Rogana" is scheduled to take place this Monday. /Express newspaper/