Controversy II: The bar owner who chased customers with a knife did not have a registered business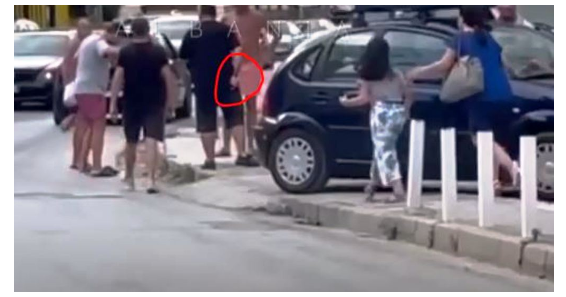 The story of Mihal Kokëdhima has been repeated in Saranda! The owner of a restaurant in Saranda, Alban Çobaj, followed behind and threatened with a knife in hand some customers who complained about the expensive bill and refused to pay, a scenario seen in our country.
After this incident, the 48-year-old man was declared wanted by the police. Meanwhile, this event had to happen for the National Food Authority (AKU) to exercise control over his business, where it found that he was exercising the activity without being registered with the tax authorities.
As a result, he was fined 300,000 ALL.