Guardiola compares Haaland to Messi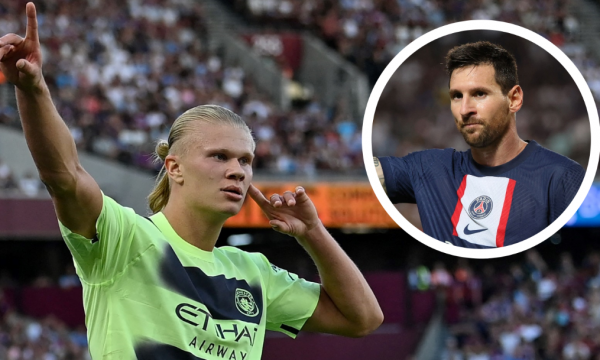 Pep Guardiola has compared Erling Haaland to Lionel Messi.
On Sunday, Manchester City scored a 2-0 win over West Ham United in the first match of the 2022/23 Premier League season.
And, both winning goals were scored by Haaland. However, in an interview after the match, the Norwegian expressed his disappointment that he could not make a hat-trick, reports Rhewal.
"It's good, I like it," said Guardiola.
"I am lucky to have been Messi's coach. When he scored two, he wanted to score three, when he scored three, he wanted to score four. Top scorers are never satisfied, they are always hungry for goals and want more," added the Spanish coach.
"I know how Haaland handled the flood of criticism this week. He was very calm, well trained. "When I saw him pick up the ball to go and kick a penalty, I said: 'I like that'," continued the Manchester City manager.
"He is very goal oriented. I think that if someone else had received the ball, Haaland would have punched that person in the face, even though they are teammates. And that's a pretty good sign. I like that he has a lot of self-confidence", declared Pep Guardiola. /Express newspaper/