Greece earns 15 billion euros from tourism, even after Albania "kidnapped" vacationers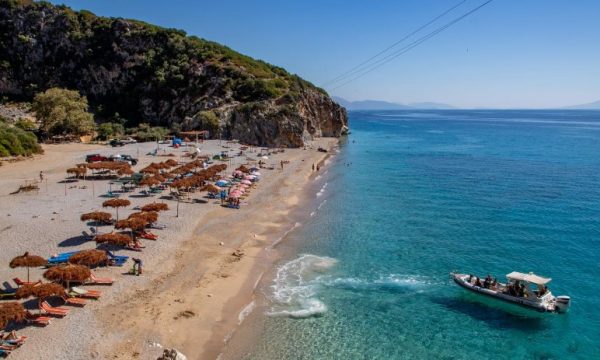 Greece has set records in tourism during this season, having 80% of accommodation units with 100% reservations. It is known that the country will benefit about 15 billion euros by the end of the tourist season, capturing a historical record.
Meanwhile, there are islands like Santorini or Naxos, which are full with reservations that go up to 100%.
Tourists have booked all three months of summer in Greece and its islands, as they continued in September. The largest number of vacationers are from France, Italy, Great Britain, Germany and the United States of America.
As for our country, the crazy increase in prices on the one hand as well as the greed of accommodation units in the south to earn in two months what they could earn in a year has emptied the country's beaches. Entire areas are empty for the above reasons, but also the lack of infrastructure as well as a clear government strategy to absorb tourists, reports abcnews.al.
Earlier, the Minister of Tourism Mirela Kumbaro said that we had received tens of thousands of tourists from Greece during this season. At least we "took off" a piece of the 15 billion euro profit of the Greeks, which would have been even bigger if we had not taken some of the vacationers from them.