Bologna's sporting director rules out the possibility of selling Arnautovic, who is wanted by Man Utd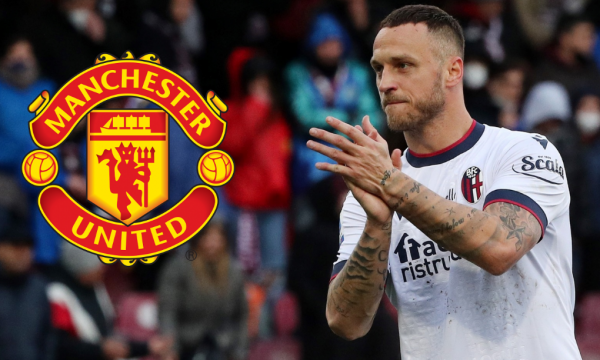 Bolonga's sporting director, Marco Di Vaio, has emphasized that Marko Arnautovic is not for sale, despite serious interest from Manchester United.
The Red Devils are looking to add the Austrian veteran to their attack this month, but their initial offer of €8-9 million was quickly rejected by the Rossoblu, prompting the English club to prepare another offer, reports Rhewal.
Despite insistence from the Red Devils, Bologna are not interested in selling the 33-year-old, who scored 14 goals in 33 Serie A games last season.
Speaking to "Italia 1", Di Vaio said that Arnautovic is important for Bologna.
"It is not easy to play in the transfer window, there is a lot of talk, we want to keep Marko. Sartori, the president and Fenucci too. He is at the center of our project," he said.
"The interest in him makes us proud, especially because he was Sabatini's idea and carried forward by the club to realize a dream, which was to bring him here after two or three years in China. It was a bet that we won, he responded on the pitch and we want to move forward with him. We don't want to sell him, but to strengthen the team to have an important season," Di Vaio added.
Bolonga's sporting director then commented on whether there was a price the club would be willing to sell Arnautovic for.
"It's not about the money, he's priceless for what he represents to us. We want to move forward with him because we believe he can do better and help us grow. He is always the first in training to encourage others, he has no price", declared Marco Di Vaio.
Otherwise, Marko Arnautovic has a valid contract with Bologna until June 30, 2024. /Rhewal/