Barcelona starts talks with Pique for a new contract, the Spaniard is ready to accept a drastic reduction in salary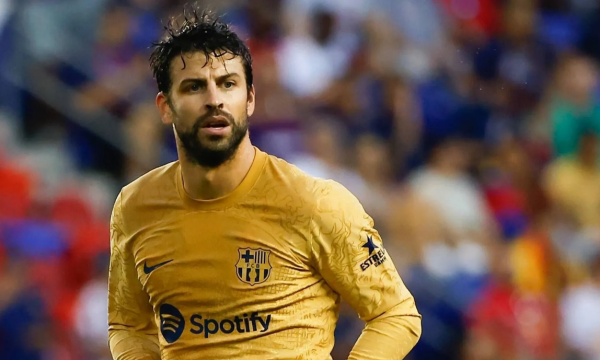 In an attempt to reduce their bloated wage bill, Barcelona have opened new negotiations to renew Gerard Pique's contract.
Barcelona is said to be planning to offer the Spaniard a new contract, but with a drastic reduction in his salary – reports Rhewal.
This is what the journalist from "COPE", Victor Navarro, reported. According to him, Pique will sign the new contract as he wants to help the club in any way possible.
We recall that Barcelona had some difficulties in registering summer reinforcements, which forced the club officials to ask the 35-year-old to accept a reduction in salary.
Gerard Pique's current contract with Barcelona expires on June 30, 2024. So, the duration of the contract is expected to be the same, but with a drastic reduction in salary.
The Spanish defender had a meeting with Barcelona officials, including president Joan Laporta, last week where a possible pay cut is said to have been discussed. What now remains to be seen is whether the veteran defender's gesture is enough to help the club achieve Financial Fair Play. /Express newspaper/