Barça threatened De Jong with legal action, found criminal actions in his contract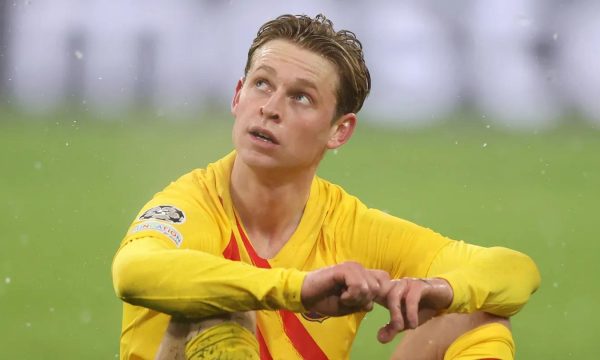 Barcelona has threatened Frenkie de Jong with legal action over his latest contract.
The British medium "The Athletic" announced the news, "Rhewal" reports.
The current bosses of the Catalan giants claim that the amended agreement given to the Dutch midfielder by the previous board of the Blaugrana during the COVID-19 pandemic, i.e. the extension of the contract, involved criminality and that the terms provide grounds for legal action.
Barca are determined to sell the 25-year-old in order to balance their finances and the Catalan giants agreed a £63million deal with Manchester United on July 14.
A day later, the British media further reports, Barcelona wrote to the Dutch representative, who is still owed wages from the past two seasons as part of a deferred payment agreement, claiming to have found evidence of criminal activity on behalf of of the parties who signed the extension of the contract on October 20, 2020.
De Jong has a big salary in Barcelona and is one of the highest paid footballers in the world, writes "Rhewal".
The former Ajax player does not want to leave Camp Nou, even though he has offers from Manchester United and Chelsea. /Rhewal/