What is the history between China and Taiwan and why is America involved?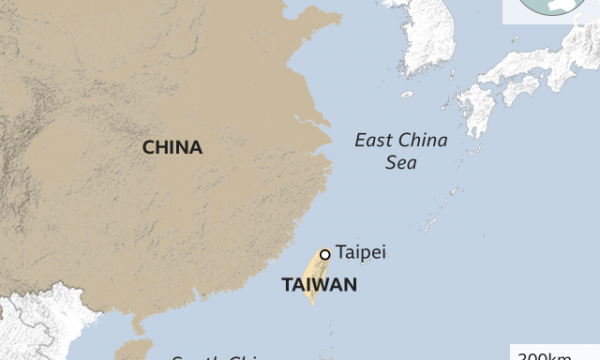 Tensions over Taiwan are rising due to a visit by US House Speaker Nancy Pelosi. Her visit has only further soured relations between Washington and Beijing.
At the heart of the tensions is the fact that the Chinese government sees Taiwan as a breakaway province that will eventually become part of China.
But many Taiwanese regard their self-governing island as a separate nation, whether or not independence is ever officially declared.
What is the history between China and Taiwan?
The first known settlers in Taiwan were the Austronesian tribes, who are thought to have come from present-day southern China.
The island appears to have first appeared in Chinese records in AD 239, when an emperor sent an expeditionary force to explore the area, a fact Beijing uses to support its territorial claim.
After a relatively short spell as a Dutch colony (1624-1661), Taiwan was administered by China's Qing dynasty from 1683 to 1895.
From the 17th century, significant numbers of migrants began to arrive from China, often fleeing unrest or hardship. Most were Hoklo Chinese from Fujian (Fukien) province or Hakka Chinese, mainly from Guangdong. Their descendants are now the largest demographic groups on the island.
In 1895, Japan won the First Sino-Japanese War, and the Qing government had to cede Taiwan to Japan. After World War II, Japan surrendered and relinquished control of the territory it had taken from China. The Republic of China (ROC), one of the winners in the war, began to rule Taiwan with the consent of its allies, the US and Great Britain.
But in the following years, a civil war broke out in China and the troops of the then leader Chiang Kai-shek were defeated by the communist army of Mao Zedong.
Chiang, the remnants of his Kuomintang (KMT) government and their supporters, some 1.5 million people, fled to Taiwan in 1949.
This group, referred to as Mainland Chinese, dominated Taiwan's politics for many years even though they make up only 14% of the population. Chiang created a government-in-exile in Taiwan, which he ruled for the next 25 years, reports abcnews.al.
Chiang's son, Chiang Ching-kuo, allowed more democratization after coming to power. He faced resistance from local people resentful of authoritarian rule and was under pressure from a growing democratic movement.
President Lee Teng-hui, known as Taiwan's "father of democracy," led constitutional changes that eventually paved the way for the election of the island's first non-KMT president, Chen Shui-bian, in 2000.
So who knows Taiwan?
There is disagreement and confusion about what Taiwan is.
The country has its own constitution, democratically elected leaders and about 300,000 active troops in the armed forces.
Chiang's ROC government-in-exile initially claimed to represent all of China, which it intended to reconquer. It held China's seat on the United Nations Security Council and was recognized by many Western countries as the only Chinese government.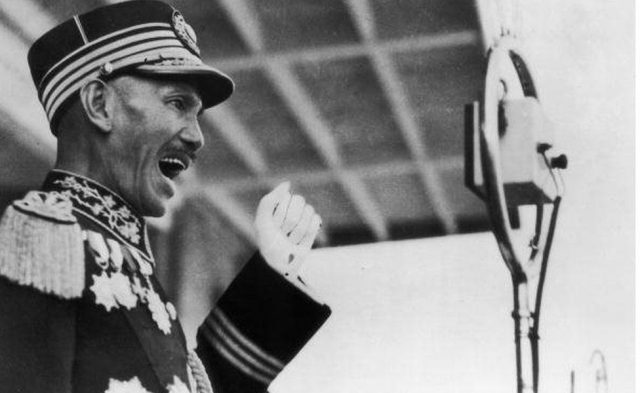 Chiang Kai-shek, once the leader of China, fled with his supporters to Taiwan
But by the 1970s, some countries began to argue that the Taipei government could no longer be considered a true representative of the hundreds of millions of people living in mainland China.
Then, in 1971, the UN passed diplomatic recognition to Beijing and the ROC government was forced out. In 1978, China also began to open up its economy. Recognizing the opportunities for trade and the need to develop relations, the US formally established diplomatic ties with Beijing in 1979.
Since then, the number of countries that recognize the ROC government diplomatically has dropped drastically to around 15, reports abcnews.al.
Now, despite having all the characteristics of an independent state and a political system that is different from China, Taiwan's legal status remains unclear.
How are the relations between Taiwan and China?
Relations began to improve in the 1980s after Taiwan eased rules on visiting and investing in China. In 1991, it declared that the war with the People's Republic of China was over.
China proposed the so-called "one country, two systems" option, which it said would allow Taiwan significant autonomy if it agreed to come under Beijing's control. This system underpinned Hong Kong's return to China in 1997 and the way it was governed until recently, when Beijing has sought to increase its influence.
Taiwan rejected the offer and Beijing insisted that Taiwan's ROC government is illegitimate, but unofficial representatives from China and Taiwan still held limited talks.
Then, in 2000, Taiwan elected Chen Shui-bian as president, alarming Beijing. Mr Chen and his party, the Democratic Progressive Party (DPP), had openly supported "independence".
A year after Chen was re-elected in 2004, China passed the so-called Anti-Secession Law, declaring China's right to use "non-peaceful means" against Taiwan if it tries to "separate" from China.
Chen was succeeded by Ma Ying-jeou of the KMT in 2008, who tried to improve relations through economic deals.
Eight years later, in 2016, Taiwan's current president, Tsai Ing-wen, was elected and now leads the pro-independence DPP.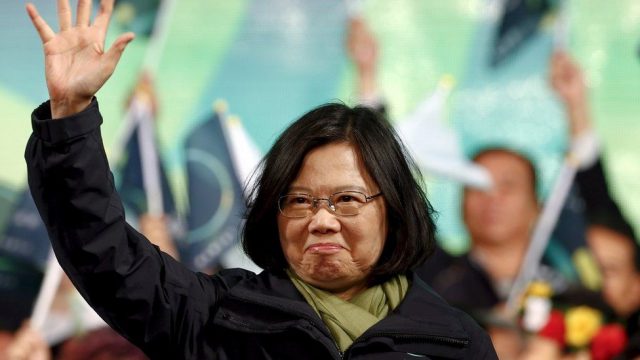 Under Ms Tsai, cross-strait relations deteriorated again
The rhetoric hardened further in 2018 as Beijing stepped up pressure on international companies, threatening to block them from doing business in China if they failed to list Taiwan as part of China on their websites.
Tsai won a second term in 2020 with a record 8.2 million votes in what was widely seen as a snub to Beijing. By then Hong Kong had seen months of unrest, with large protests against the mainland's growing influence, and many in Taiwan were watching closely.
Later that year, China implemented a national security law in Hong Kong that is seen as another sign of Beijing's assertiveness.
How much of a problem is independence in Taiwan?
While political progress has been slow, ties between Beijing and Taipei and the two economies have grown. Between 1991 and the end of May 2021, Taiwanese investment in China totaled $193.5bn (£157.9bn), official Taiwanese figures show.
Some Taiwanese worry that their economy is now dependent on China. Others believe that closer business ties make Chinese military action less likely, because of the cost to China's own economy.
A controversial trade deal sparked the "Sunflower Movement" in 2014, where students and activists occupied Taiwan's parliament to protest what they called China's growing influence over Taiwan, reports abcnews.al.
Officially, the ruling DPP still favors formal independence for Taiwan, while the KMT favors eventual unification with China.
But most Taiwanese people seem to be somewhere in between. A June 2022 poll found that only 5.2% of Taiwanese supported independence as soon as possible, while 1.3% favored reunification with mainland China as soon as possible.
The rest supported some form of maintaining the status quo, with the largest group wanting to maintain it indefinitely without any move towards either independence or union.
What does the US have to do with the China-Taiwan split?
Washington's longstanding policy has been one of "strategic ambiguity" to the extent that it would intervene militarily if China invaded Taiwan.
Officially, it adheres to the "One China" policy, which recognizes only one Chinese government, in Beijing, and has formal ties to Beijing rather than Taipei.
But it has also pledged to supply Taiwan with defensive weapons and stressed that any attack by China would cause "great concern".
In May 2022, President Joe Biden answered in the affirmative when asked if the US would defend Taiwan militarily. Shortly thereafter, the White House quickly clarified that the US position on Taiwan had not changed and reiterated its commitment to the "One China" policy. It has similarly disputed Mr. Biden's previous statements about military support for Taiwan.
The Taiwan issue has also strained relations between the US and China. Beijing has condemned any perceived Washington support for Taipei and has responded by increasing incursions by military aircraft into Taiwan's air defense zone since Mr. Biden's election./Abcnews.al/