Their wives were harassed, fistfights broke out in Vlora, tourists were bleeding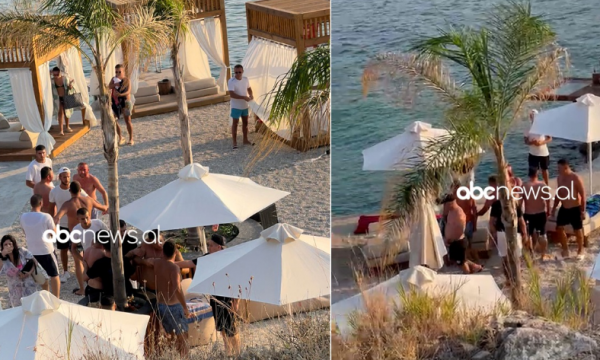 Riots again in Vlora in these hot August days. Recently, a group of vacationers had a physical conflict with each other, at "Vega Beach", where there were also bloodied people due to the fight with kicks and punches.
ABC learns that the reason for this fight was two young men, who allegedly harassed two women. This shameful scene was seen by the spouses and family members who intervened and clashed with the two young men.
The fight went so bad that physical force was also used by throwing punches at each other. As a result of the fight, three people ended up bleeding. It is learned that the police and the ambulance have been notified by various citizens to come to the aid of the injured. /Abcnews.al/