The Russian MP "goes crazy", threatens the German journalist LIVE: We will come to kill you all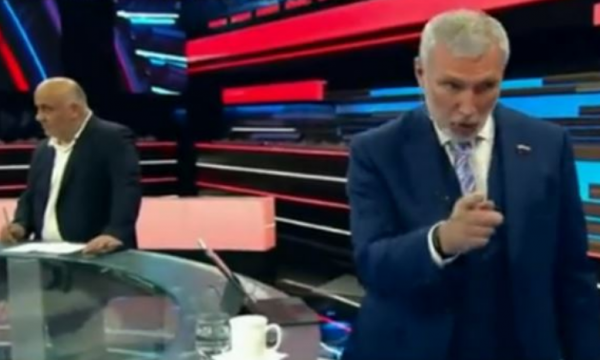 An unusual event happened during a LIVE show, where a Russian MP threatened to kill a German journalist.
Aleksey Zhuravlyov, a member of the Russian parliament and an ally of Russian President Vladimir Putin, recently threatened to kill a German journalist covering the war between Russia and Ukraine. Since Putin launched his invasion of Ukraine on February 24, the Kremlin has cracked down on freedom of press and expression in Russia, while prosecuting those who speak out against the war. Meanwhile, Kremlin-backed television has become a major distributor of pro-war propaganda, often containing threats against the West.
Meanwhile in Russia: another normal day on Kremlin-controlled state television.

Appearing on 60 Minutes, State Duma Member Aleksey Zhuravlyov is threatening @BILD reporter in Ukraine @bjoernstritzel and other German journalists: "B***, all of us will come and kill all of you!" pic.twitter.com/XyCFxE4T87

— Julia Davis (@JuliaDavisNews) August 6, 2022
During an interview on the Russian news program 60 Minutes, Zhuravlyov, the leader of the pro-Putin Rodina party, threatened Björn Stritzel, a reporter for the German news agency BILD, who is covering the war from Ukraine. A video of his comments was posted on Twitter on Saturday by journalist Julia Davis, who monitors Russian propaganda.
"I don't care, I want to say to this Nazi: F****, we're all coming to kill you all," he said.
However, his comments were dismissed by Russian state television host Yevgeny Popov, who 'scolded' him for threatening people.
"These are journalists. These are propagandists, but let's not be like that. Let's not kill anyone," he said.