Ronaldo's sister makes comparisons about Messi and CR7's scissor goals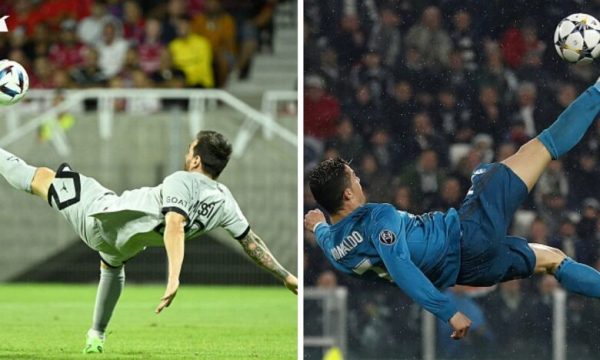 Katia Aveiro commented on these things in a comment she made on a fan page of her brother
Years will pass and the world of football will continue with the debate about whether Cristiano Ronaldo or Lionel Messi was better or Messi is better than Cristiano wherever he goes.
The latest chapter in their comparison came on Saturday when the Argentine netted a scissor goal against Clermont as PSG won 5-0.
Fans of the Portuguese player have not hesitated to compare Messi's goal and game with the goal that Cristiano scored when he was a Real Madrid player against Juventus in Turin.
I hope @Cristiano will win Puskas Award by score a wonderful Bycycle Kick goal in UCL against Juventus. pic.twitter.com/VJQkweQMKc

— Rezaul Islam Rifat (@rezaulislam115) April 7, 2018
A Manchester United fan page posted a picture of Cristiano's scissor goal near the Argentinian's goal and fans of both players voiced their opinions, but one person who didn't go unnoticed was Cristiano Ronaldo's sister, Katia Aveiro.

"One is a kick from the action while the other is a scissors goal", wrote a comment that Aveiro liked.
Lionel Messi By-cycle Kick 👇👇👇#PSG #PremierLeague #Messi𓃵 #Messi #football pic.twitter.com/gAEGTV7KAB

— OnePointfootball (@AceEdits011) August 6, 2022
"One is the French championship where the champion plays against the Clermont team, and the other is the 1/16 match of the Champions League final against Juventus. In one, the player has both hands on the ground, one leg is standing, and there is only a slight break from the ground. Whereas the other image has his body completely up and the space that his body has with the field can also occupy a player there". /Express newspaper/