Residents of Bërnica are protesting because of the lack of water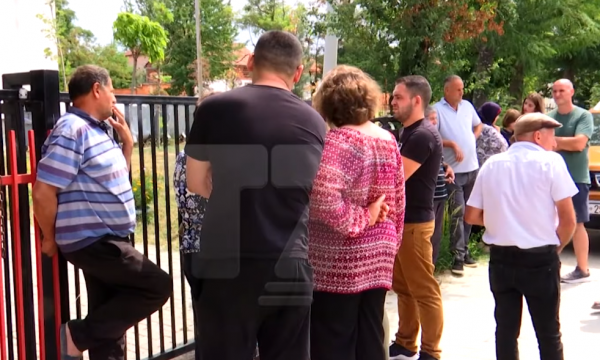 For several years now, the residents of Bërnica e Eperme have been facing a lack of water. As a sign of dissatisfaction with this, dozens of residents protested this Sunday.
Reporter: Arianitë Zhegrova
They are the only ones being used for water.
Although only two kilometers from the capital, the residents of Bërnica i Eperme are facing a lack of water for a long time now.
There are over 500 families in this area that every day have to make a solution for drinking water.
And this problem made them take a not very desirable step.
This Sunday dozens of citizens gathered in front of the "Anton Zako Çajupi" school to express their dissatisfaction through protest.
Fahri Sheqiri announced how long they have had this problem.
Sheqiri also spoke about the promise he was given.
Well, Halit Islami warns something else.
Meanwhile, someone else showed the two solutions that the relevant bodies have offered.
Even though she does not live here, Fatima Halili tells about the difficulties her family faced in this village.
The protest lasted for half an hour, meanwhile one was warned again for next Sunday.