PHOTO/ Accident in Llogara, two vehicles collide with each other, causing queues for kilometers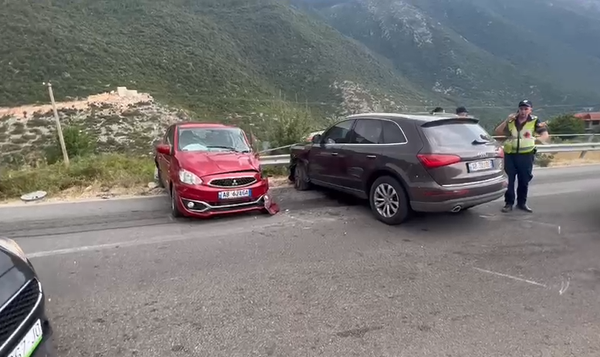 There was an accident at noon on the axis that connects Vlora with the South coast, near Llogara.
The collision of two vehicles has paralyzed the traffic in this road segment, quite frequented by vacationers who choose the South coast.
The line of waiting vehicles was kilometers long on both sides of the road.
Police notification:
Today, around 16:45, on the Llogara-Orikum road axis, an "Audi" type vehicle driven by citizen AV, 27 years old, collided with a "Mitsubishi" type vehicle, whose driver and passenger are being transported to the hospital. for medical help.
Road Circulation Services have taken measures for the circulation of vehicles with one passage, until the accident vehicles are removed from the scene.
The investigative group is carrying out further actions regarding the clarification of the circumstances of the accident.
/Rhewal