How Real Madrid helped Barcelona get out of debt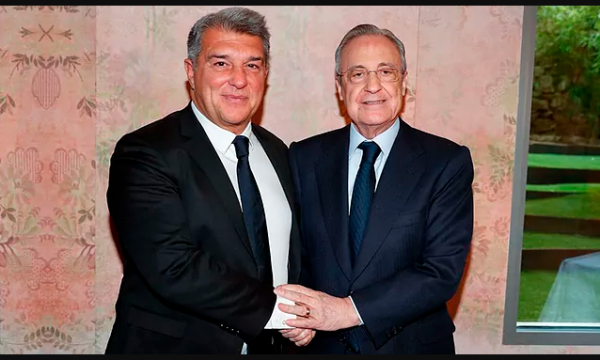 This is according to Pedro Morata's opinion
How would a Real Madrid fan take the news if they learned that Florentino Perez helped Barcelona sign Robert Lewandowski?
Every day, fans fight in cafes and social networks, laugh, joke or insult each other at every opportunity.
And yet the European Super League seems to have united presidents Perez and Joan Laporta in a strange way. But, it is certain that this motivation exceeds the reasons for them to stop doing this.
It is a company called Key Capital, which is owned and managed by two good friends of the president of Real Madrid: Borja Prado (former president of Endesa) and Anash Laghari.
The latter comes from the world of finance and is almost godfather to Florentno, due to his father's family connections. Anash was appointed general secretary of the Superliga and has recently been registered as such in the "Commercial Register".
Key Capital was tasked with securing revenue from the TV rights of the Super League.
Investment fund "Sixth Street" came to Real Madrid with Key Capital to increase the capacity of the Santiago Bernabeu and operates with the income of the club that then financed billions of dollars to build a work of art as a stadium.
Sixth Street has now received 30 percent of the operating income for the renovation of the Bernabeu that will be generated by the club over the next 20 years.
This is also financial leverage, but leverage is not bad when you use it to increase income and not to pay off debt.
While Barcelona was about to sign with CVC, Sixth Street loomed on the horizon. Understandably the club needed more money than CVC was offering – three times as much to be fattened by the wounds that CVC was offering.
With that agreement, the Catalan giants would receive only 270 million euros or 10 percent of the sale of television rights for the next 50 years.
Besides, they would not have the freedom to spend that amount – they would allocate 70 percent of the amount to the stadium or the operation of their sports city, 15 percent to pay debts and only 15 percent to used for transfers.
However, they gave 25 percent of the television rights to Sixth Street—twice what they would have received from CVC—and only sold them for 25 years.
But if Barcelona had signed CVC they would have had to give up Super Liga – CVC wanted the club not to reserve their best players for Super Liga at the expense of La Liga.
The reality is that it was Perez's friends who gave Real Madrid's most hated rivals the funds to buy the best striker of the last decade, Lewandowski. Maybe the clubs are closer to each other than we believe. /Express newspaper/